A cornerstone of CISF's mission is to further engage and connect all people with the joy of boating.
CISF is thrilled to continue to offer boating opportunities to more people!
Thanks to a partnership with TPG Marinas, in 2022 CISF purchased a 23′ Sonar to get more people on the water. Lessons are continuing this summer (2023) and are available to all – family sailing, women's sailing, adult lessons, bay adventures, and more!  Lessons for all levels ranging from beginner to racing.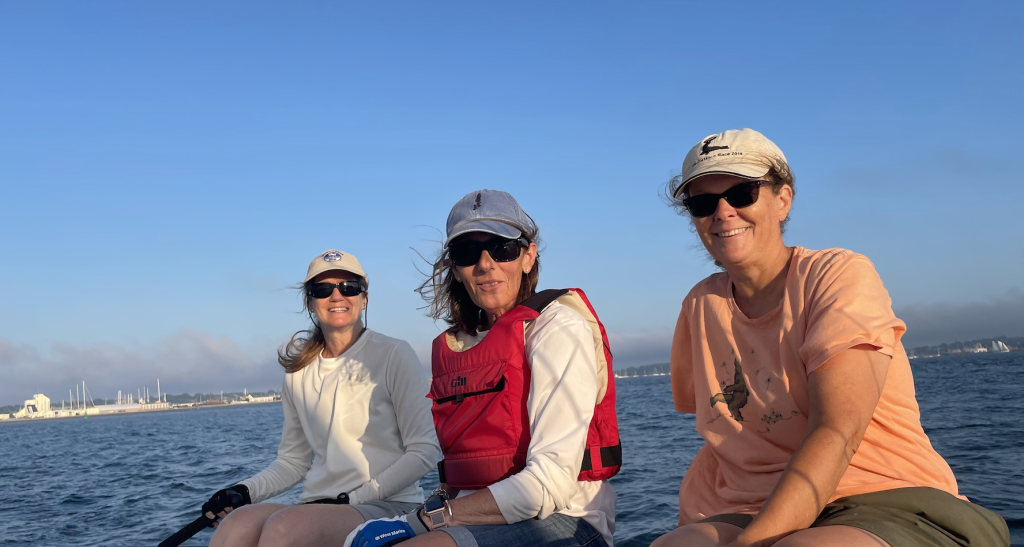 Adult Sailing Lessons, $75: Two hour adult group sailing lessons on the CISF Sonar. All abilities welcome! $75 per person/2 hour session. Dates added weekly
Dates:   July 19, 3 – 5 pm
                July 20, 9 am – 11 pm
                July 26, 3 – 5 pm
More dates will be added weekly. 
Women's Sailing, $100: Women's sailing on Monday evenings 5-7 PM on the CISF Sonar. Taught by world class sailors Cory Sertl, Meg Myles, and Hannah Swett. July 24 and August 7 – Cory Sertl; July 31 – Meg Myles; August 14 – Meg Myles or Hannah Swett
Dates:   July 24
                 July 31
                 August 7
                 August  14
Sonars are one-design keelboats that are also comfortable day sailors. They easily hold 3 to 5 people. Our Sonar is the perfect vessel to learn the basics of sailing, as well as racing and sailing tactics. Moored in East Ferry, lessons will be offered this upcoming summer, where new and experienced sailors alike can explore Narragansett Bay!
Questions? Contact Emma: CommunitySailing@JamestownSailing.org