A cornerstone of CISF's mission is to further engage and connect communities with the joy of boating.
In 2022, CISF partnered with TPG Marinas to purchase a 23′ Sonar to get more people on the water. Lessons are available to all ages – family sailing, women's sailing, adult lessons, bay adventures, and more! Lesson information and class schedules will be posted online here no later than June 1, 2023.
Sonars are one-design keelboats that are also comfortable day sailors. They easily hold 3 to 5 people. Our Sonar is the perfect vessel to learn the basics of sailing, as well as racing and sailing tactics. Moored in East Ferry, lessons will be offered this upcoming summer, where new and experienced sailors alike can explore Narragansett Bay!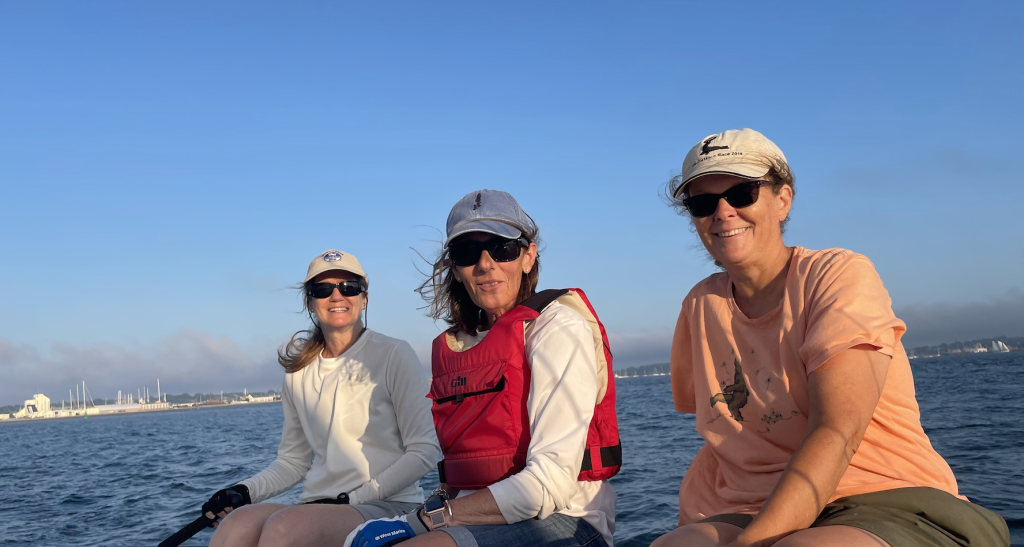 CISF is thrilled to offer boating opportunities to more people!
Lessons for all levels ranging from beginner to racing. All lessons are on a Sonar (a 23 ft keelboat).
Private Sailing Lessons, $100A two-hour private sailing lesson on CISF's Sonar for one person. Up to 2 additional people can be added for $10/person/hour.
Lessons and class schedules will be posted here by June 1, 2023.
Questions? Contact Meg Myles: CISFSailing@gmail.com; 401-855-6643